We present our inaugural "Nine Questions With..." monthly feature. It will be fun, it will be absurd and hopefully, it will be worth reading. Here, we will feature a brief interview with an artist featured on the FingerstyleGuitarists.com (usually, the featured artist at the top of the page), utilizing nine standard questions. We can think of no better artist to kick off "Nine Questions With..." than Ms. Merel Van Hoek.
In so many ways, Merel embodies the sort of artist that inspired us to make this site in the first place. In her we have a young woman composing fantastic, original fingerstyle works, relatively unknown to the world. While she isn't a thumbusting speed-demon and technically speaking, there might be a rough edge here or there, there's no doubt that the potential for a truly great fingerstyle composer exists in this sixteen year old. We have no problem 'being early' on Merel Van Hoek and featuring her on this site. Check out her youtube channel for more stuff.
So, to kick off our "Nine Questions With..." feature, we present Ms. Merel Van Hoek.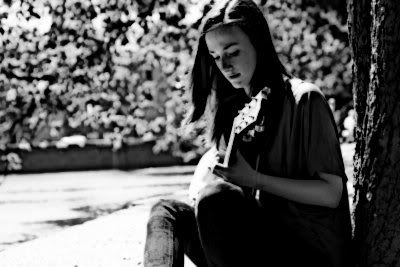 ------------------
Mind sharing any personal background? Other stuff you like to do away from playing guitar?
I'm sixteen years old now and playing since I was thirteen years old.
I love to watch some TV and playing with my Wii haha. And just relaxing with some friends and my sisters.
What got you interested in guitar, how long have you been playing?
I started because of my dad. He played the guitar and I wanted that too. But when I saw Tommy Emmanuel playing I started with fingerstyle guitar. I'm playing for three years now.
You're walking down a dark alley and are confronted by a Ninja who

wants to battle. There is no escape. Lying on the ground are two

weapons from which to choose; a length of steel pipe or a board with

nails sticking out of the end. What do you grab?
A length of steel pipe. No idea why, but the nails don't seem really nice for that Ninja.
What is the worst acoustic guitar you ever played and why?
An Art&Lutherie acoustic guitar. It had the worst sound and playability.
Everytime I played on that guitar my fingers hurted so bad haha.
What three musical influences do you count that people might not expect?
John Mayer is a big influence. But also Sting and Herbie Hancock.
Expected influences are Antoine Dufour, Craig D'Andrea and Masaaki Kishibe.
Aside from issues relating to practice (or lack thereof), what

mistakes do you feel new fingerstyle players might be apt to make that

depresses their learning curve?
If you start with songs that are way too difficult that's not really motivating. Start with some
easy songs to get the technique going.
Please choose one from each either-or question.

Coke or Pepsi, Dogs or Cats, Race Car or Sail Boat?
Coke. Cats. Race Car.
The BBC has a great feature called "Desert Island Discs" where they

ask famous people what recordings they would pick if stuck on a

deserted island for the the rest of their lives. We're going to

rip-off that idea and ask the same question. If you were on an island

for the rest of your life and could only bring along 5 CDs, what would

they be?
I'd choose for Antoine Dufour - Existence,
Donald Byrd - Places and Spaces,
Dave Matthews Band - Crash,
Craig D'Andrea - Crazy is Catching
John Mayer - Any Given Thursday.
Hard too choose, I listen to all kinds of music.
If you had to isolate one quality present in all great fingerstyle

guitar players that most other people (guitarists or otherwise) do not

posses, what would that quality be?
That you can make an entire composition on one guitar. I think that's the most wonderful thing about
fingerstyle guitar. You don't need a band, it's just you and your guitar.
«
Back To Home